The Chart
Editor's note: CNN contributor Amanda Enayati ponders the theme of seeking serenity: the quest for well-being and life balance in stressful times.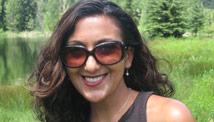 Would you consider embarking upon a mindful spending challenge?
In poll after poll, Americans say that the state of their finances is one of the biggest sources of their stress.
"People are spending money they do not have to buy things they may not need," observed Tony Wagner, Innovation Education Fellow at Harvard's Technology & Entrepreneurship Center and author of "Creating Innovators: The Making of Young People Who Will Change the World," during our recent interview.
While researching his book, Wagner discovered that more than 70% of our economy is based on consumer spending. Increasingly, over the last 20 or so years, that consumer spending has been fueled by debt. The savings rate in 2007, immediately before the economic collapse we are still slogging through, was negative…
View original post 965 more words